Beef AA9+ Wagyu Steak Strips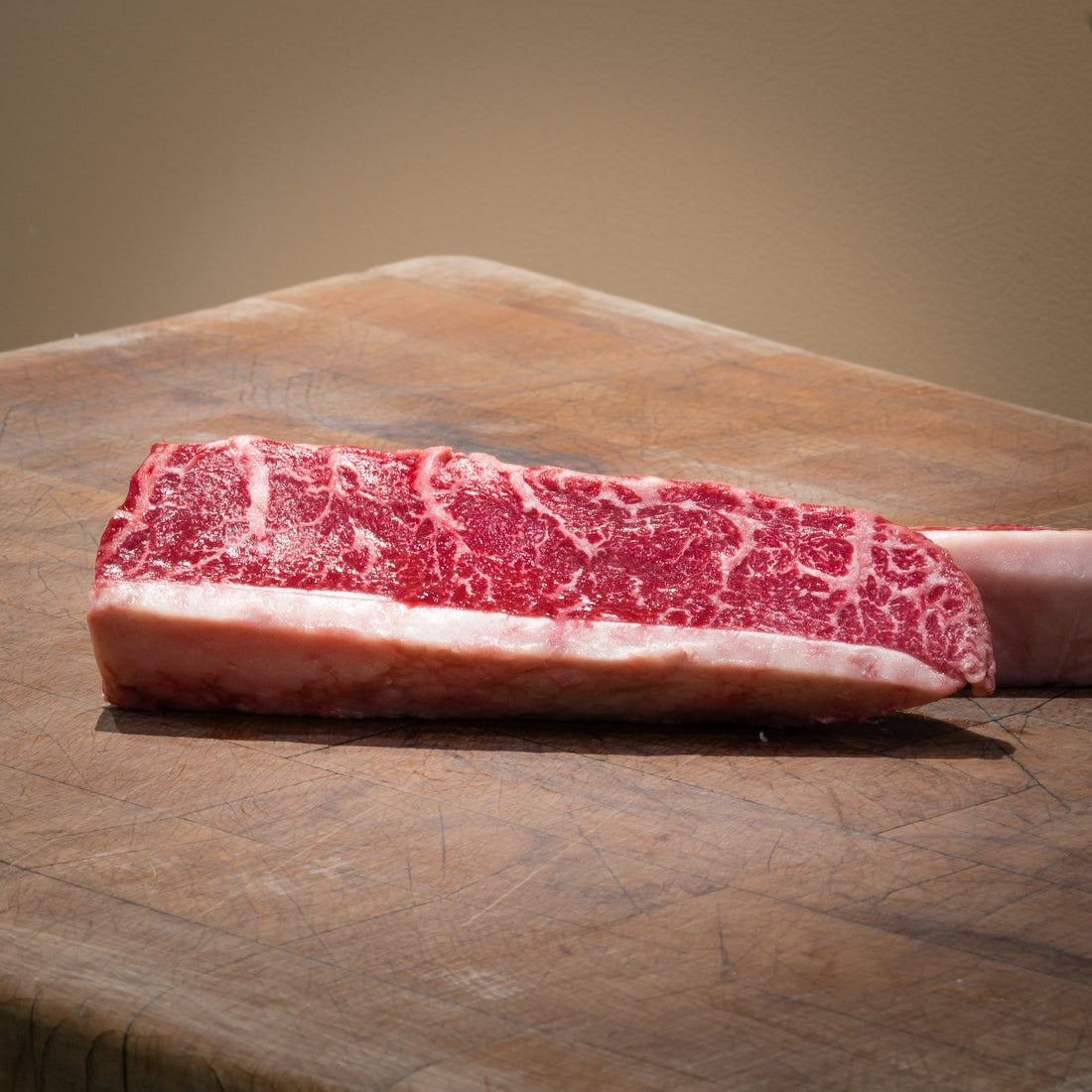 Beef AA9+ Wagyu Steak Strips
This wagyu beef is sourced from Eastern Australian farms, where the producers have become incredibly skilled at raising this type of beef. Less buttery and beefier than the Japanese version, this beef is absolutely fantastic.
The steak strips are cut from the "rump cap" of the top sirloin, also known by Brazilians as the "Picanha" and by the French as the "Culotte." The meat is extremely flavourful, and the fat cover has a taste of its own.
This is a favored cut by customers at BJ's. Many who start here on their culinary journey never leave this cut. Versatile enough to enjoy as a conventional steak or to dress up a dinner party. Serve it with the beverage and sides of your choice. We are happy to guide you with the preparation.