Beef Dry Aged Kansas Cut Striploin Prime Grade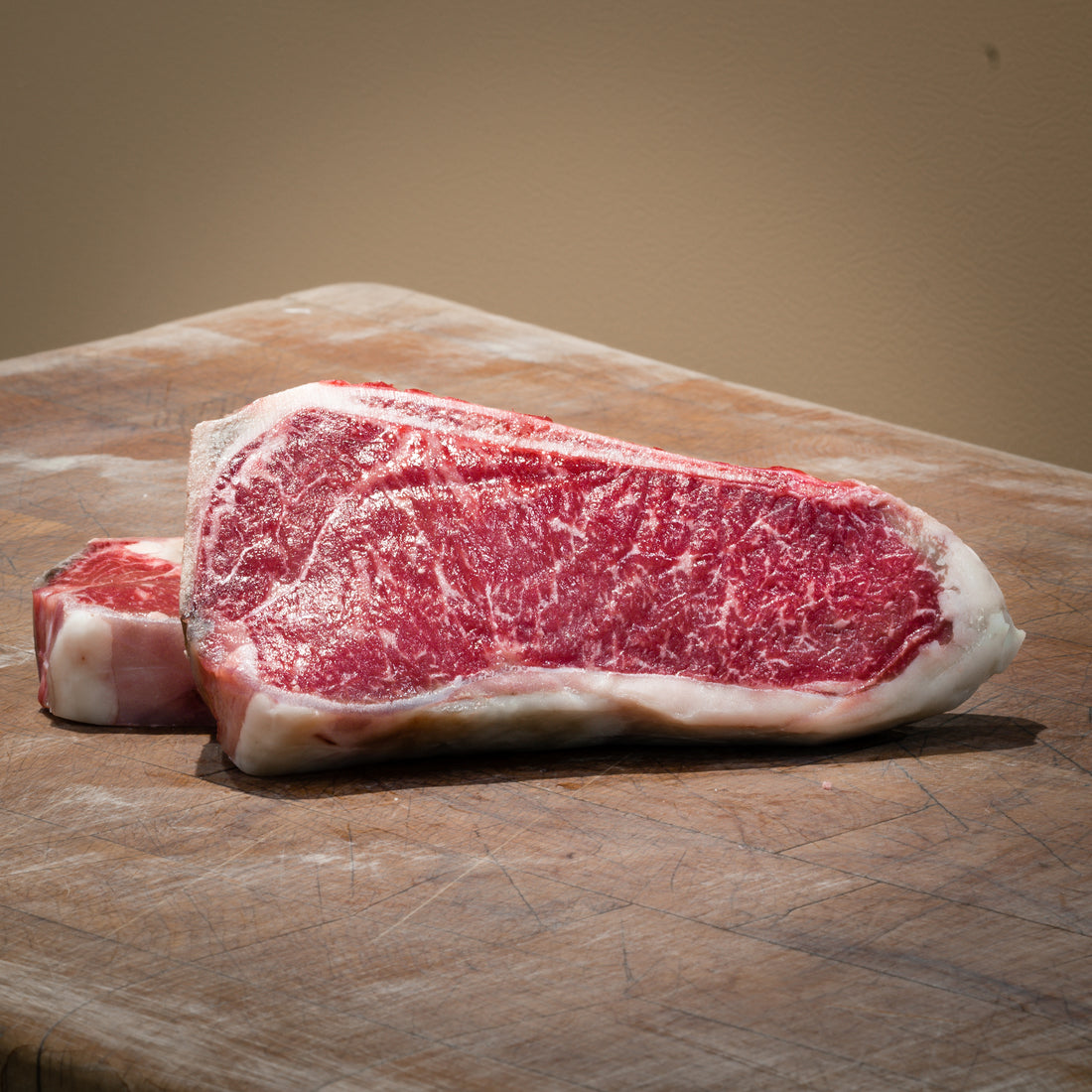 Beef Dry Aged Kansas Cut Striploin Prime Grade
This steak in no way takes a back seat to its cousin, the New York Cut Striploin. Taken from the best part of beef, this Kansas Cut improves on the striploin steak by having the bone intact. The added flavour that results takes this steak to a new level.
This is locally sourced Ontario Prime grade beef, the finest grade in Canada. We have carefully dry-aged it in a time-honored tradition for a minimum of 6 weeks. Aging like that brings tenderness and flavour only found in the best steak money can buy.
We prepare these steaks thick to give you options for cooking. Cook it using a conventional style, sous vide, or the reverse sear technique. Accompany this steak with the beverage of your choice. We are happy to assist if you need some tips on preparing.