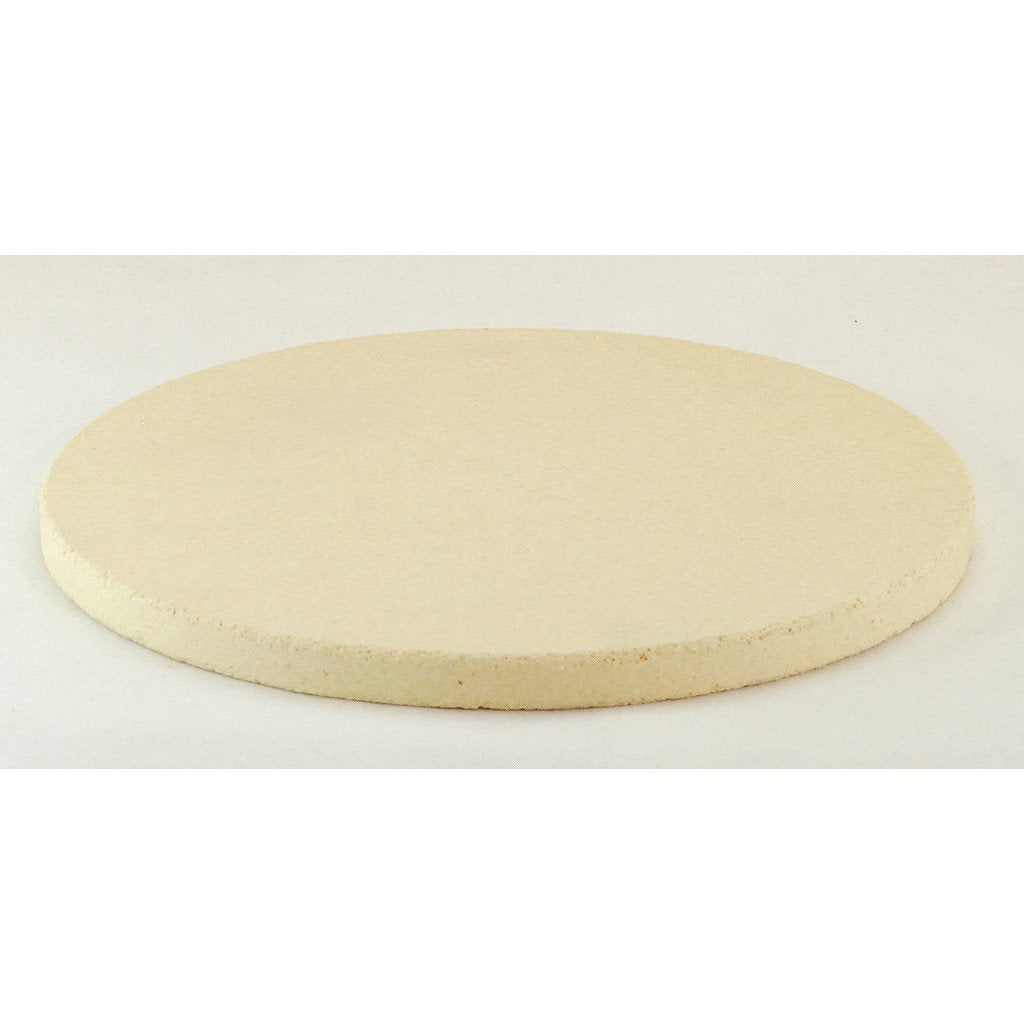 Ceramic Stones for Pizza or as a Heat Diffuser in Ceramic Grills
Ceramic Stones are perfect for baking single serving pizzas. Ideal size Stone for pizza parties. Perfect on the grill or in the oven.

Do not oil or use dish detergent on the stone. Best to clean with heat. Best to set the stone while the grill comes to temperature to prevent thermal shock.  
Check out our Stainless Drip Pan, Ceramic Spacers and 3x8 Turners. Use the Pan to catch drippings on BBQ cooks. Use the Spacers to lift the pizza stone above the blocking stone. Use the long Turner to work/check the dough during the cook.
Made specifically for CGS, Ceramic Grill Store.