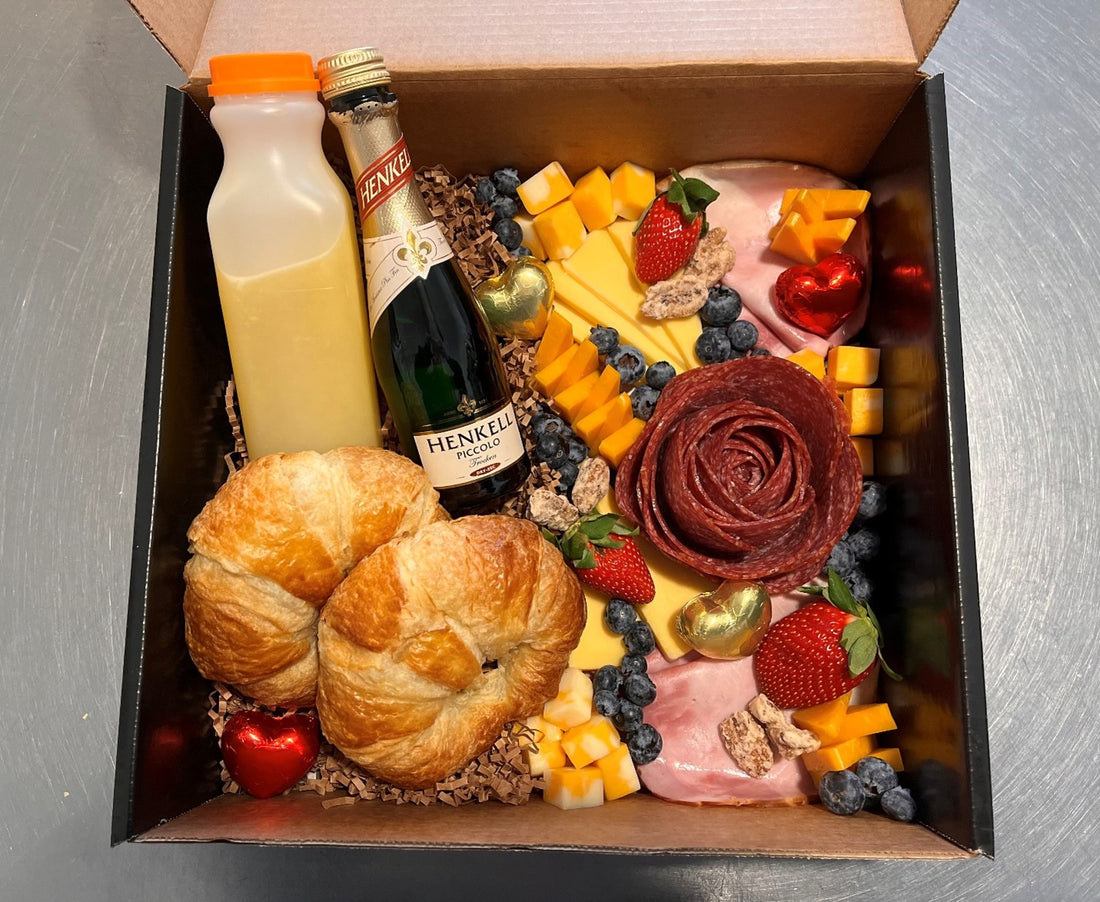 What better way than to wake up on Valentine's Day than with a box in bed… and not just any box... but a box that will fill your belly!
Made for two, snuggle up with your lover, forget about leaving bed and graze this delicious, unique, treat filled with local meats, cheeses, sweets, and fresh baked croissants. You'll even have leftovers!
Pop that bubbly, and cheers to your love!