Large Woo for Large Big Green Egg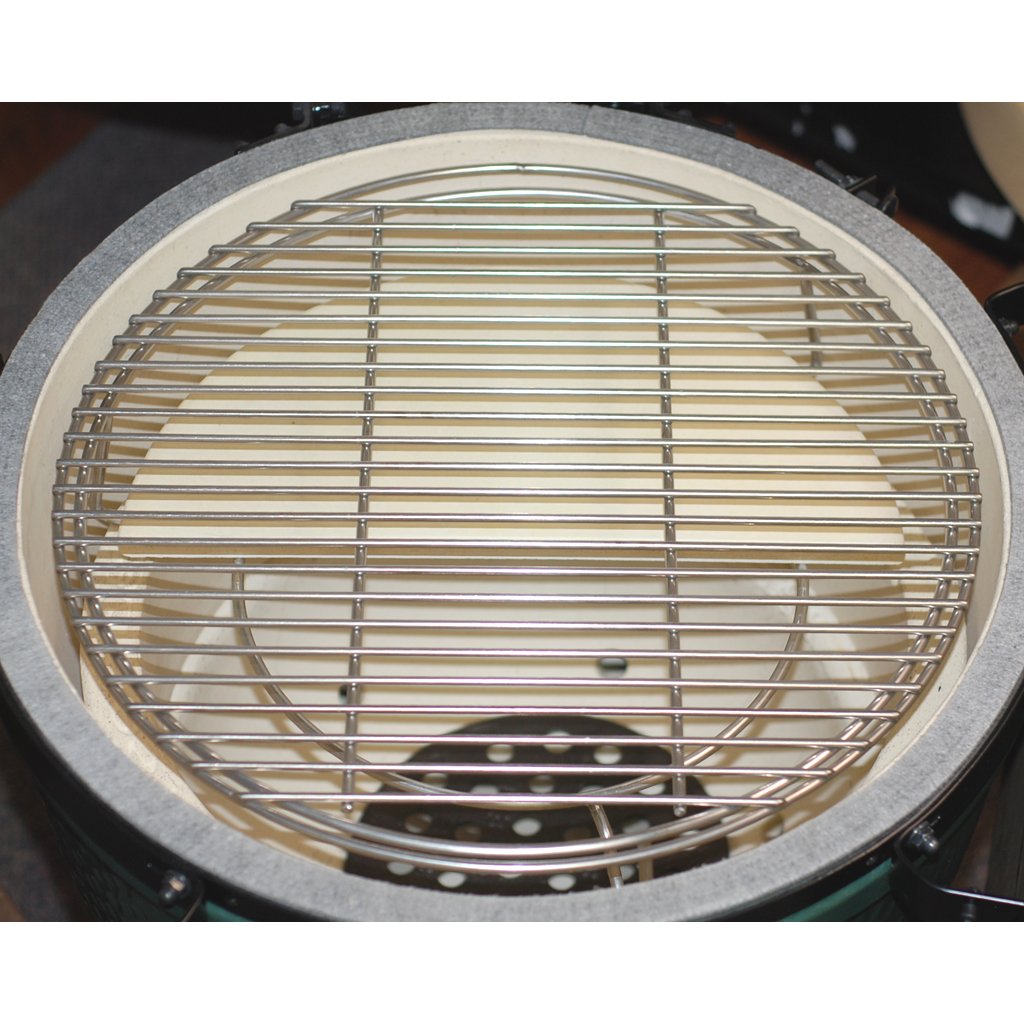 Large Woo for Large Big Green Egg
---
The Large Woo Ring fits the Large Big Green EGG®.
We recommend this Woo Ring if you do not own the Big Green Egg® ConveGGtor (platesetter) or want a straight forward approach to raised grid cooks at the felt line. The cool thing with this Woo is the lower ring is above the fire ring. Above makes it possible to use a bigger, heat deflector stone than EGG's ConvEGGtor® for BBQ cooks or set a half stone and create two temperature zones (direct, indirect) over the cooking grid.
Ceramic Stone of choice is a pair of 16" Half Ceramic Stones. Handles are optional for easy in/out to access to the lump. Handles are required to add a second level, via the PSWoo Extender and 16" Sliding D Grid.

Scroll the pictures above but here is what the Woo can do:
- raise the Large Big Green EGG grid near the felt line to grill or smoke BBQ;
- to smoke BBQ requires the addition of a ceramic stone; 16" Half Stones recommended;
- use a half stone, again 16" Half recommended, for dual temperature grilling at the felt line;
- hold a 16" Wok for Asian flair;
- set-up with two stones for pizza (16" as deflector, 15" for pizza).

Recommended Accessories to consider:

- two 16" Ceramic Half Stones to create a half or full indirect set-up.
- 16" wok;
- 16" Stainless Round Drip Pan;
- 15" stone for pizza.
Stones and Drip Pans shown are optional. Stainless Grid and/or fire ring is not included - they came with your EGG. Fabricated using Stainless steel components. Made in the USA exclusively by CGS, Ceramic Grill Store.