MiniMax Big Green EGG, Raised Grid Expander - CGS Woo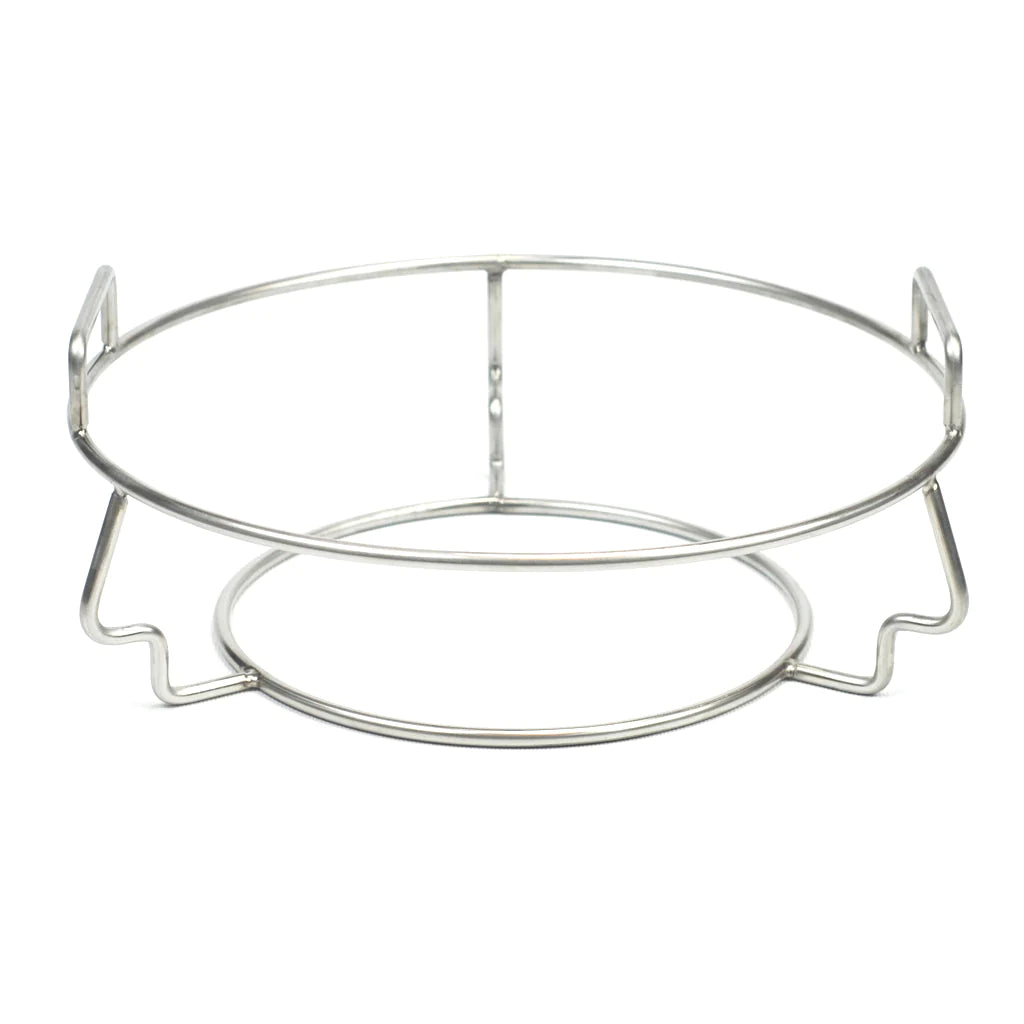 MiniMax Big Green EGG, Raised Grid Expander - CGS Woo
Add more versatility for MiniMax EGG - grill higher, half stone deflector option, easy in/out with CGS' Woo.
Note: MiniMax Expander fits the current MiniMax Big Green EGG® and does not fit other manufacturers' grills.
Our Expander offers more options than the Big Green EGG convEGGtor®. It is easy to:
lift in and out;
raise the cooking grid;
add a 10-inch half-moon deflector for two zone grilling;
add pair half-moon or full round 10-inch deflector to smoke BBQ;
add 10-inch drip pan for easy clean up; and
go one or two 10-inch stones for pizza;
does not interfere with Kick Ash Basket sitting atop the fire ring
Option to remove the Handles.