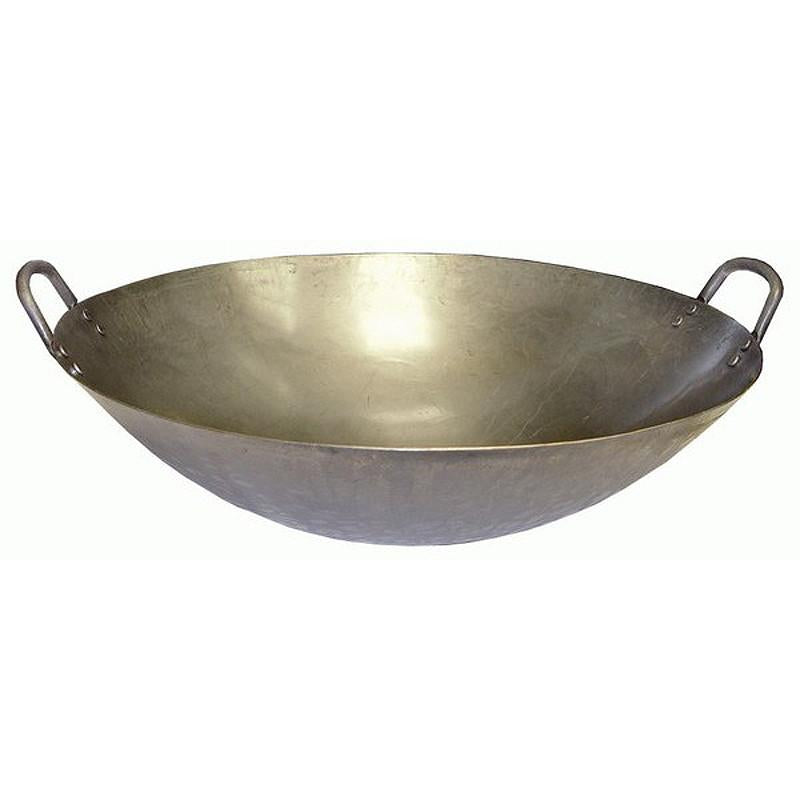 Looking for new ways to use your grill, how about wokking. It can be a healthy alternative to BBQ too. And, there is more to wok than just Asian meals. Our favorite is shrimp scampi.

16" Wok offers unlimited stir fry possibilities in the 18" or larger round ceramic grills and Primo's 400XL. The round bottom wok is 16" in diameter and 5" deep. Two handles are attached by rivets.  

We recommend using a Spider to hold the Wok.  Some Woo Rings can hold the wok, check the specific Woo Ring pages for details. 
Carbon Steel is the premier metal for a wok. Unlike cast iron which absorbs heat, steel passes heat to the food fast. Wokking is a fast cook, so we need the heat to move fast. Imported from Asia (makes sense to import a wok from Asia).

Aluminum Wok Rack: The Rack holds the wok on a table or counter, so the wok doesn't roll. Can be used with 12", 14" or 16" woks. Sold separately.
Visit our Wok Info Page to learn more. here
BJ's Country Market is your preferred shop in London, ON and area offering custom dry aged cuts, smoked meats, cold cuts, cheese, home cooked meals and much more!